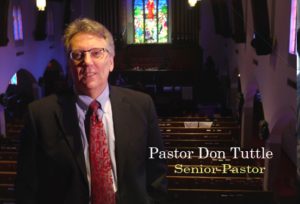 Pastor Don Tuttle / Senior Pastor
Don Tuttle earned a Bachelor of Arts in Communications from the University of Dayton, after which he was a newspaperman in Longview, TX, and Shreveport, LA. While attending Kings Highway Christian Church in Shreveport, he recognized God's call to ministry and enrolled in Lexington (KY) Theological Seminary, where he earned his Master of Divinity degree.
After graduation, Don served Edenside Christian Church in Louisville, KY, for five years and then First Christian Church in Ocala, FL, for four years before moving to Texas. He was Senior Pastor of First Christian Church in Corpus Christi for 14 years, then served as Senior Pastor of North Central Christian Church in San Antonio from 2011 until this year.
Don believes that knowledge is power, so he seeks to provide congregational leaders with information on the state of the church today, how various congregations and leaders approach the task of being church, and what options are available in moving forward. By doing so, leaders can make informed decisions and lead the congregation in effective ministry.
Beyond a passionate desire to teach the Christian faith, Don offers strong analytical skills, polished biblical preaching, well-developed communication expertise, a thorough understanding of the church and the challenges it faces internally and externally, and significant experience in evangelism, conflict management, pastoral care, and education.
Don is married to Joan and has two children, ages 26 and 21.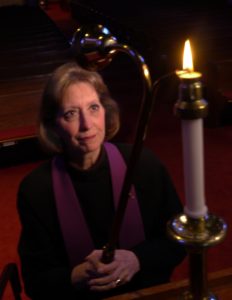 Reverend Blair Parker
Associate Minister of Pastoral Care
Rev. Blair Parker currently serves as Minister of Pastoral Care for Bethany Christian Church. She is a Commissioned Minister with Standing in the Christian Church (Disciples of Christ) in the Southwest Region. A fourth-generation Disciple, Blair has two daughters and one grandson.